Testimonials

Jil S.


on Google

In late November we contacted multiple painters to solicit bids for painting our home this spring. Of the 12 painters we called only about 5 returned our call. Of those 5 we selected Runland painting and were not disappointed. When we first called John he returned our call within a few hours and scheduled a consultation within a few days. After our consultation we had a proposal in hand within 24 hours. His prompt replies and professionalism in handling our questions were the first reason we chose Runland painting for our project. The second, and for us the most important, reason was that Runland was the only company that offered a complete service. John had his crew come pressure wash our home, then he had a crew come out and handle all the repairs that were needed and, lastly, his guys came out and did a fantastic job of painting our home. His crew did a great job of painting our home and handling our questions and requests. I did a final inspection with his crew leader and was satisfied with their work.....then John showed up and did his walk through. He pointed out several little details that I had missed and had them corrected. While Runland was not the cheapest ......I did not want the cheapest.....I wanted the best that I could afford. Runland was impressive from start to finish and left us completely satisfied with the job they did. I can not recommend John Runland and Runland painting enough. His name and reputation are very important to him and it shows in every aspect of the job they did!
Adam K.


on Google

We hired Runland Painting to paint the exterior of our home. We sent them swatches of the colors we wanted, and they matched them very well. John was great to work with in person. He was very nice, professional and met all of our concerns and answered all of our questions. He was a little hard to communicate with over the phone, and it sometimes took a little longer than preferred to get back to us through email, or text. We did have a great experience working with him and his crew. They were very nice and professional. The guys did a good job cleaning up at the end of the day and after the job was done. The quality of work was great! We got a couple of other quotes before choosing Runland, and they were much higher than we wanted to pay. Runland came in right on budget and the quality of the work was great. The final walk through went well and any noticed issues were addressed by the end of the same day. A few days after the work was completed and the crew was gone, we noticed a few more spots that needed touching up. We emailed John, he responded later that evening with a text, and had a guy over the very next morning to take care of the touch up work. We were very impressed and very pleased with how quick he got back to us about these missed spots and were very happy to see someone out the very next day! Overall, we had a great experience and are very happy with the end results!
Holly R.


on Google

I highly recommend John Runland and Runland Painting to anyone looking to get their house painted at a fair price. John personally came out to evaluate the scope of the job and provided clear expectations regarding the price and timeline of the project. The crew painted our entire two-story house in two days and the final product was excellent. Unfortunately, the crew did a sloppy clean up job upon completing the project, leaving rollers in our extra paint and splashing trim color on the house which we had to touch up. Overall I was pleased with the process and final product and would hire Runland Painting again.
Cindy W.


on Google

Not only were they very informative and professional, they really did a great job. They did some repair drywall work around windows and prepped and repaired the regular walls better than I even expected. They even used special rollers for our smooth walls to prevent more texture! We had a concern after the first day, but not only were they quick to remedy the situation, they went above and beyond to make sure it didn't happen again. John also provided some great insight on color and appropriate sheen finishes. They were great, highly recommend.
Bill B.


on Google

Wanted to drop you a note to tell you how much we appreciate you and your crews ,for a fine job on our Newly Painted House. I am in Sales and I run crews. From start to finish, your proposal to our house being painted was very timely and very professional. I don't mine telling you that you were not the cheapest,but the quality made up for it. Again Thank you very much.
Andrea C.


on Google

Runland Painting is the most professional painting company we have used to date. They came, worked hard, cleaned up and finished painting the exterior of our home before we could blink an eye. Fabulous crew, considerate, hard workers, superior job. Now when I come home at the end of my day I stop in my driveway and just look at the beautiful job they did painting my home and it puts a huge smile on my face. Thank you John for having such a great crew, they are what made this experience top notch.
Barb P.


on Google

Working with John and his team was great! We had the entire interior of our home painted (walls, trim and cabinets) as well as the exterior. They were very professional, easy to communicate with and showed up when they said they would. If I had a question, John was very easy to get ahold of and quickly took care of the matter. I would highly recommend Runland Painting if you are considering any type of painting being done around your home.
Ryan M.


on Google

The John and his crew were very knowledgeable, timely, and professional. John was patience, answered all of our questions, and helped with proper color selection. He also was very communicative and reachable during our exterior paint project. We look forward to using Runland Painting again.
Jamie C.


on Google

The Runland Painting team did a great job painting our home and completed the job early. I also wanted to thank John for helping us select the best stain for our shingle siding. It turned out better than I could have hope for! Thanks John and the Runland Painting team.
James D.


on Google

Runland Painting did the interior of our home. After receiving 3 estimates we decided to go with them because of their reputation. They were the highest estimate but we are so happy we choose them. The staff and the owner were wonderful to work with. Our home was treated with respect and the paint job looks amazing. We recommend Runland Painting to anyone needing a painter!
Casey S.


on Google

Good quality work. I was happy with the finished product. John was responsive and on time the job was done in two days. I have already hired him to do additional work. Price was more than fair.
James M.


on Google

Runland Painting recently painted the interior of our home. From the estimate to completion this was the most professional contractor we have hired to date. Their bid was not the cheapest but after seeing the quality it was well worth it. The crew was great to have around and left our home clean everyday. Very excited about our new paint job and would recommend this company to anyone in need of a painter.
Judy M.


on Google

We just had the inside of our house painted and also our kitchen cabinets by Runland Painting. I am so pleased with the work that John and his crew did! John was so knowledgeable and helpful when it came to choosing the right colors and giving me ideas. All of my questions/concerns were always answered quickly. John and his crew were very meticulous and detail oriented, and I am a very picky person. Everything looks wonderful, and it feels like I have a brand new house! Thank you!
Michelle E.


on Google

Runland Painting just completed a mud, tape, prime, texture, and paint job on a bedroom/bathroom remodel we were doing for our parents. The crew did a better job on our drywall then drywall contractors we've used for other projects in the past. Everything looked amazing! Communication is great; straight and to the point. Very professional and timely company.
Chad H.


on Google

John is quick to respond and answer any questions you have. The Runland painting crew we're on time and more importantly kind and respectful during their time in our home. Both my wife and I love the new look of our interior, almost feels like a totally new home. Thank you Runland painting.
Tonia I.


on Google

Nothing but great things to say about this company. John and his crew just finished our interior project. We are very please with the quality and clean up performed by the crew. Would definitely reccomend.
Jon O.


on Google

I solicited 7 bids for my getting my house and garage repainted. Far and away, Runland Painting had the most professional bid and a reasonable price. I was very impressed by their technical expertise and how they explained it to a non-expert like myself. The actual job turned out great. John responded promptly to all my concerns and his team worked extremely hard. I would recommend them to anyone looking for exterior paint work.
Melynda K.


on Google

We hired Runland after hearing great things about them. Today, our house looks wonderful and my husband and I love the finished product. John's prep team was incredible they paved the way for John's paint team. Mason was the lead for our paint team. He is a young kid but he did a wonderful job managing his team. The end of the job required some touch up. Mason and one of the other painters, Aaron came back and worked hard to ensure everything was finished to our satisfaction. I would definitely recommend Runland Painting to anyone.
William V.


on Google

John Runland was professional and accommodating to the particular needs of our project. The crews were efficient, safe, and courteous. Their expert professionalism shows in the prep work, painting, and clean up. They were onsite when they were scheduled to be there and communication with us was excellent. I would recommend Runland Painting to any friend or family member. Well Done!
Sylvia D.


on Google

I contacted Rutland Painting after meeting two of their staff at a Home Improvement Show. John gave me a quote which seemed reasonable and they were able to schedule my job within two weeks. John kept in communication with me to confirm everything and the painters showed up right on time. They took a lot of time to prep the rooms to be sure everything was covered and taped off. I really appreciated their attention to detail. The two painters were a great team and they appeared to really enjoy their jobs. Must be a great company to work for. The rooms turned out great and their exit clean up was immaculate. I would definitely use them again.
Kiefer F.


on Google

Runland Painting did an awesome job on our home! The painters were courteous and respectful, and the finished product looks great. I would highly recommend Runland for any of your painting needs!
Brandie K.


on Google

We would highly recommend Runland Painting. John is very professional and is easy to work with. The crew that painted the outside of our home was prompt, professional and high skilled. Hands down one of the best contractors we have worked with.
Charlene D.


on Google

I used Runland Painting to paint the exterior of my home. I am very pleased with the job they did. John was very easy to work with and very responsive. He always answered my questions and responded to any concerns that I had quickly. The crew always arrived on time and when they were scheduled. They communicated very well and always let me know what they would be working on. It was a big job and well executed. I have had so many neighbors come by and comment on how beautiful it looks. I couldn't be happier with Runland Painting and I would definitely recommend them. They also completed my job earlier than planned. Thank you John!
Jason M.


on Google

My wife Sarah and I hired Runland Painting to paint the interior of our home. They were not the cheapest estimate but had come highly recommended by a few neighbors. We are thrilled with the results. John and his crew were great. The guys were pleasant to have around and exceeded our expectations. John was here everyday and made sure his crew went the extra mile. You could tell that he cared about the details. We are glad we picked Runland Painting and look forward to having them do our exterior in the near future.
Linda W.


on Google

John, I want to let you know that your painting and preparation crews did an excellent job! They were professional and polite! They kept a clean site! I am very happy with the job that was done! I will definitely be calling you for future jobs!
Christine F.


on Google

Hired Runland Painting to paint our homes exterior. Finished paint job looks great! Team worked hard to make sure I was completely satisfied with work done and came back several times for touch ups.
Paul Y.


on Google

Painted our home Summer of 2017. They provided a great paint job. We are very happy with John and his team.
Tanya H.


on Google

Very thorough and professional company. The job was done in a timely manner. Would definitely recommend. In fact, I already have referred friends!
Michael B.


on Yelp

Painting the interior of a home is daunting to say the least, so rather than do a job outside my comfort zone I took a chance and reached out to Runland. I couldn't be happier with my decision! (1) showed up early. (2) got right to work. (3) attention to detail. Just a FEW positive points that stick out. I have some future projects ahead and will not hesitate to call John Runland! Bottom line, yes I would recommend Runland painting to family and friends...
Jessica C.


on Yelp

Runland Painting did fantastic work on the interior of my home. The crew was timely and efficient. I couldn't be happier with the quality of their work and love the facelift they gave my home with fresh paint and the removal of some very dated wallpaper!!! Thank you!!!!
Jon M.


on Yelp

Runland Painting painted our entire interior of our house. Very impressed with quality and attention to detail from prep and masking to final repairs and paint. Their crew was very customer orientated and reviewed everything with us upon final. Highly recommend for top quality workmanship.
Jennifer K.


on Yelp

We found John at a home show at the Puyallup Fair and what a great find it was. They were by far the lowest bid and had superb ratings online and checked out with Washington State licensing. His crew was nice, efficient, and skilled. John answered all my questions, walked me through the entire process and we love the outcome.
Cordell L.


on Yelp

We knew we wanted Runland Painting to at least make a bid to paint our house due to all the favorable talk in town. His bid was not the lowest. However, his ability to answer ALL of our questions and to tell us what we needed to look for in a paint bid, as well as why we really needed to use the paint we used (which helped explain why our other paint jobs did not last like they should have), knocked everybody else's bid out of the ballpark. His knowledge and expertise made us very comfortable and happy that we picked his company but not as happy as the end result did- it turned out gorgeous. We actually ended up with NO complaints AT ALL - which is truly amazing and makes it easy for me to highly recommend Runland Painting.
William K.


on Yelp

As a seasoned PM in the construction field dealing with large commercial projects and alike. I have experienced a multitude of contractors good and horrible and typically the horrible is in the residential industry. This was Not the case with John Runland and crew, they have done an exceptional job. He will meet with you and give you a thorough quote. He will present a contract that is more than fair, Runland will not ask for 50% down as I've seen a lot in the residential contractors. His pricing is more than fair as on my project I received (4) quotes and John had the best pricing. This however is not the only reason I choose to work with John, as he was the most responsive and dependable right from the beginning. Couple the pricing, safety record, and responsiveness and you cannot go wrong with Runland Painting. My house has been completed to 100% satisfaction, they will even do a punch walk with you prior to final payment. Finding a quality contractor can be difficult even for a seasoned vet and I found one in Runland.
Mary T.


on Yelp

We found Runland Painting while driving thru our neighborhood. John came over and gave us an estimate for our house and garage. He fit us into his schedule, and we got our house done sooner than we had expected. His crew was GREAT. They never seemed in the way, were very tidy, and cleaned the area at night before they left. Our house is three stories, so parts of it were a bit of a challenge, but the place looks great. All of our neighbors love the new color, and so do we. I would recommend John and Runland Painting, and after our garage expansion project is finished, I plan on having them paint it as well.
Zack H.


on Facebook

Runland Painting finished our interior paint job last week and we love the result. We called 5 different companies for a bid and Runland had a fair price with superior results. They used highly rated Sherwin Williams duration paint and when I questioned the finish John assured me matte was perfect and washable, and it is. We had a color change after day one and they worked with us to make us happy. Whether it was a call, text or email from myself or my wife the response was timely and assuring. The crew that painted our house were timely, professional and answered every question we had. I'd recommend Runland Painting to anyone.
Jared H.


on Facebook

Thank you to John and his crew for painting the entire inside of my home in a timely manner and quality fashion! John helped me with color choices and some design help and was absolutely correct with what he told me. His communication (before,during,and after) was perfect; crews showed up prompt and on time; helped organize our home to cover our belongings properly; and positive attitudes of each crew member was noticed and appreciated. Thank you for running a professional operation!
Josh E.


on Facebook

I had my house painted in August and everyone compliments on the work. In the future when I need something painted I will look for Runland painting.
Teri R.


on Facebook

Runland painting is a top notch company. From start to finish John and his crews were very professional and experienced. We were having some exterior upgrades done and we had to keep pushing back the painting project and John was always willing to work with us. The finished project looks beautiful!! We definitely recommend Runland painting!!!
Joan P.


on Facebook

Runland Painting did an awesome job on our house - Thanks for a quick turn around
What makes us different?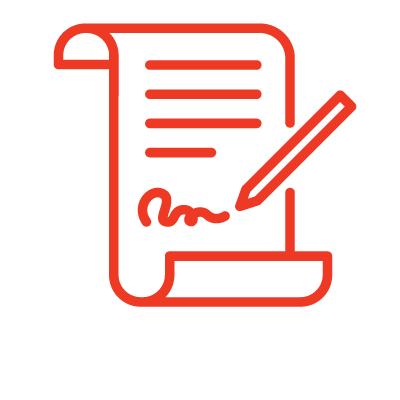 Licensed, Bonded & Insured
We understand that custom painting isn't just about quality service—it's about trust and communication.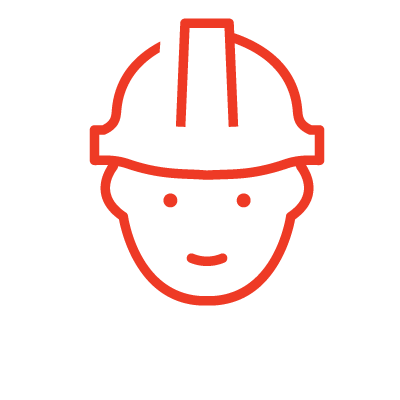 Experienced Employees
We don't use sub-contractors. All painters are highly trained and experienced employees of Runland Painting.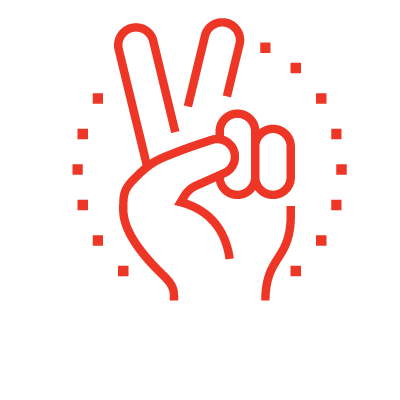 Two Year Warranty
We are proud of our long list of happy customers, and we provide a 2-year warranty on our services.
Only Top Quality Products
We only use Sherwin Williams products to ensure the highest quality paint, sealant, and caulking.
Locally & Family Owned
Runland Painting is locally owned and family operated, so we can work with your busy schedule.